An alternate way to navigate from the Home Page is to select a Collection from the Browse
Collections menu.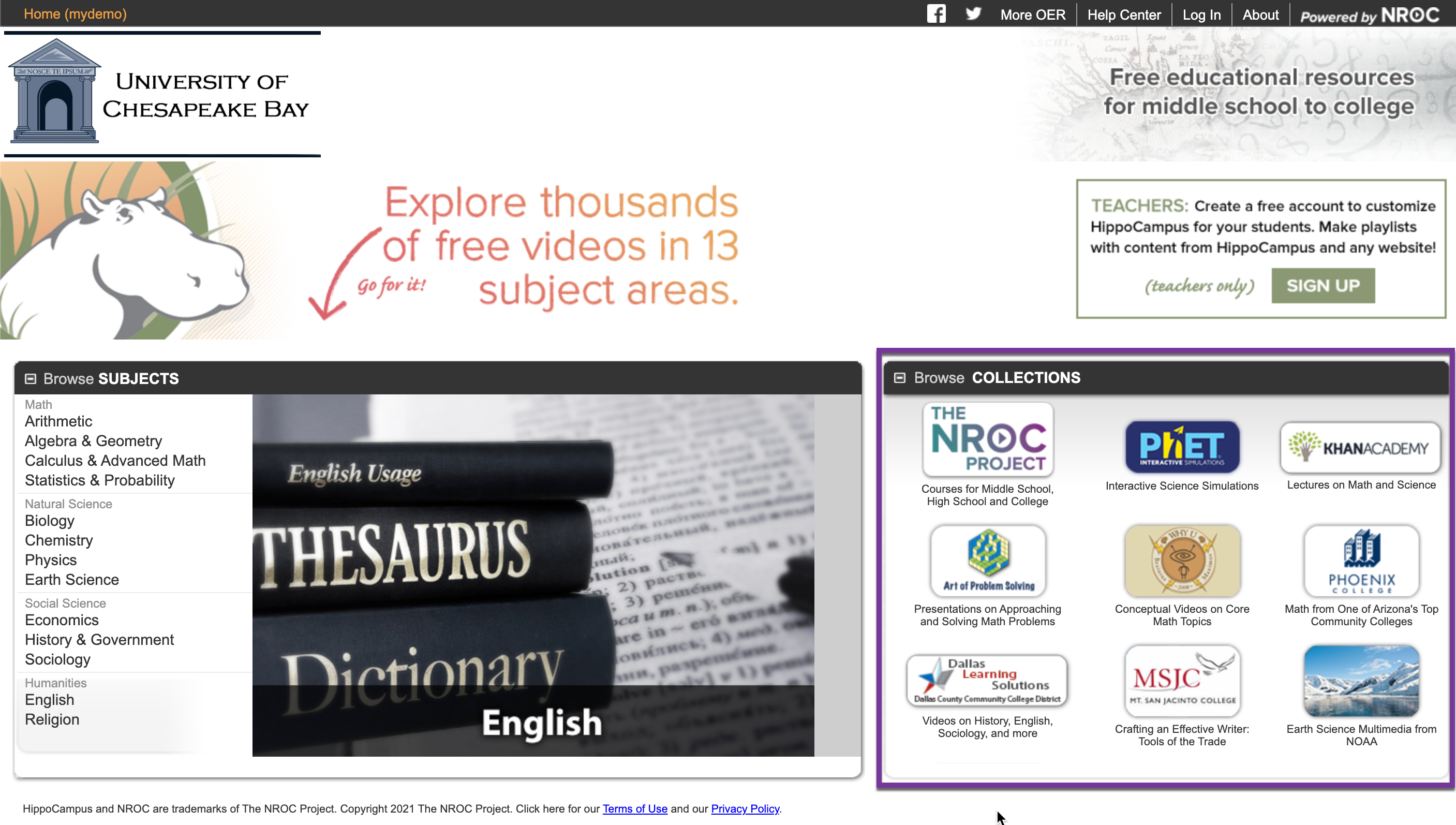 Clicking on a Collection logo takes you to that Collection Page: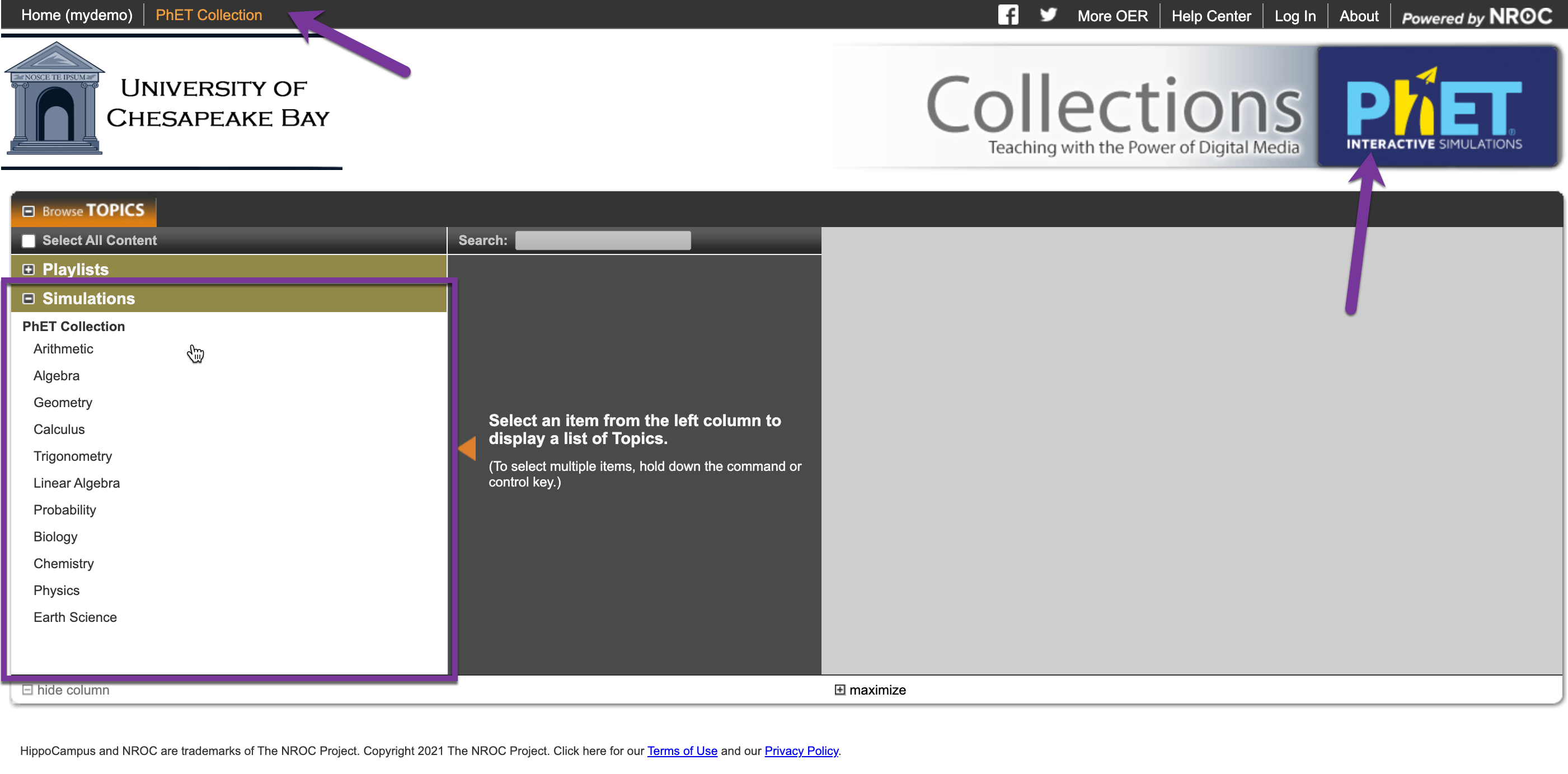 Navigating the Collection Page works the same way as navigating a Subject Page: select an item
from the first column, which populates the middle column with Topics. Select a Topic from the
middle column to play the media or load the simulation.