Create a Playlist
To create a Playlist, you need to be logged in and on a Subject Page: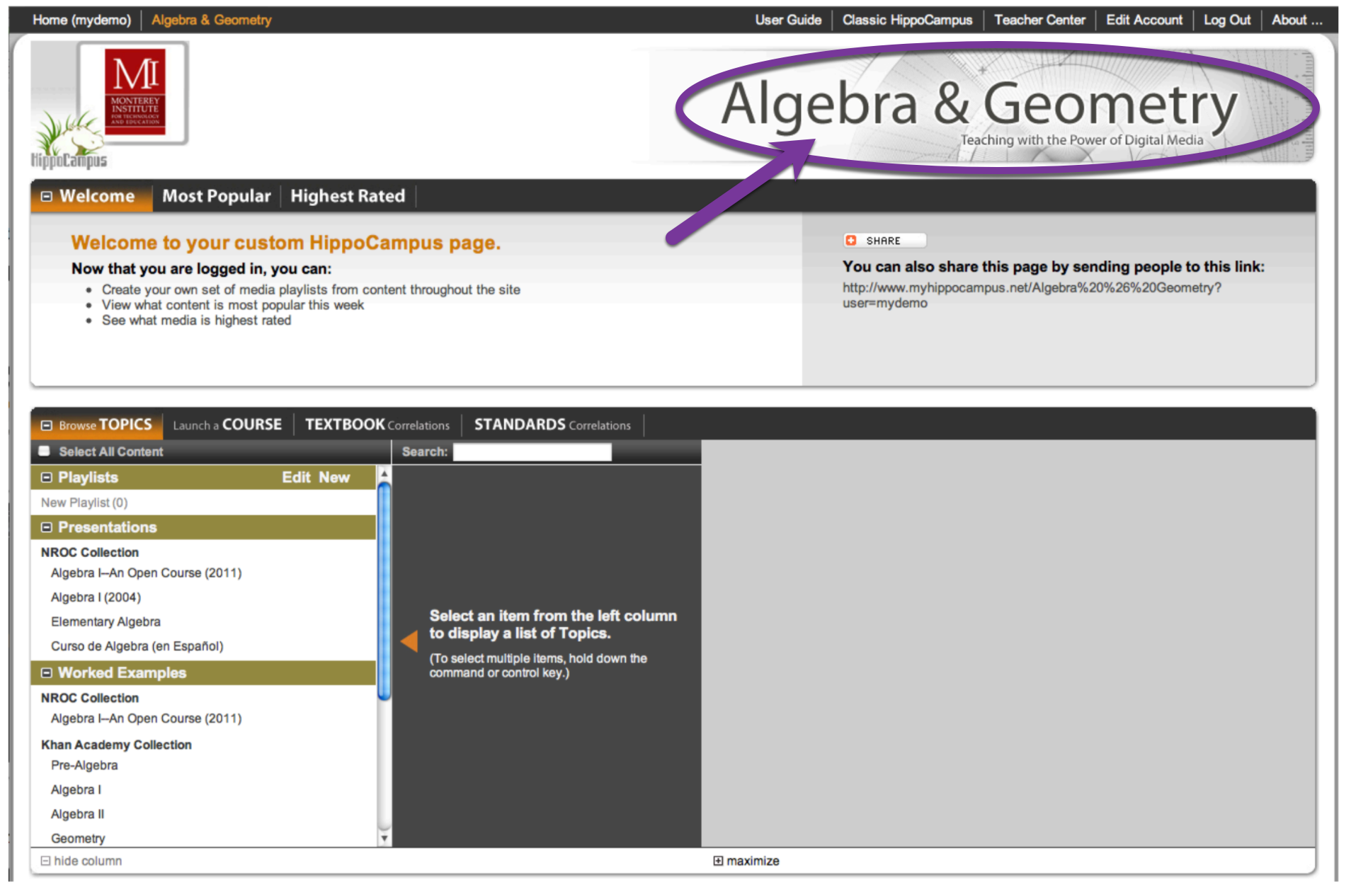 Notice the Browse Topics tab, where a new item now appears at the top of the first column,
labeled "Playlists," with an item called "New Playlists (0)" under the Playlists label:

Drag and drop any Topic from the middle column to add it to your Playlist. As a Topic is
dragged, both the Topic name and the Playlist title will turn blue. Below, the Topic "Algebra--
Why and When" is being dragged from the middle column over to the Playlist name.

Once the Topic is dropped, the New Playlist counter will change to (1), showing that there is one
Topic in the Playlist:

Click the title of the Playlist to see the contents of that Playlist in the middle column: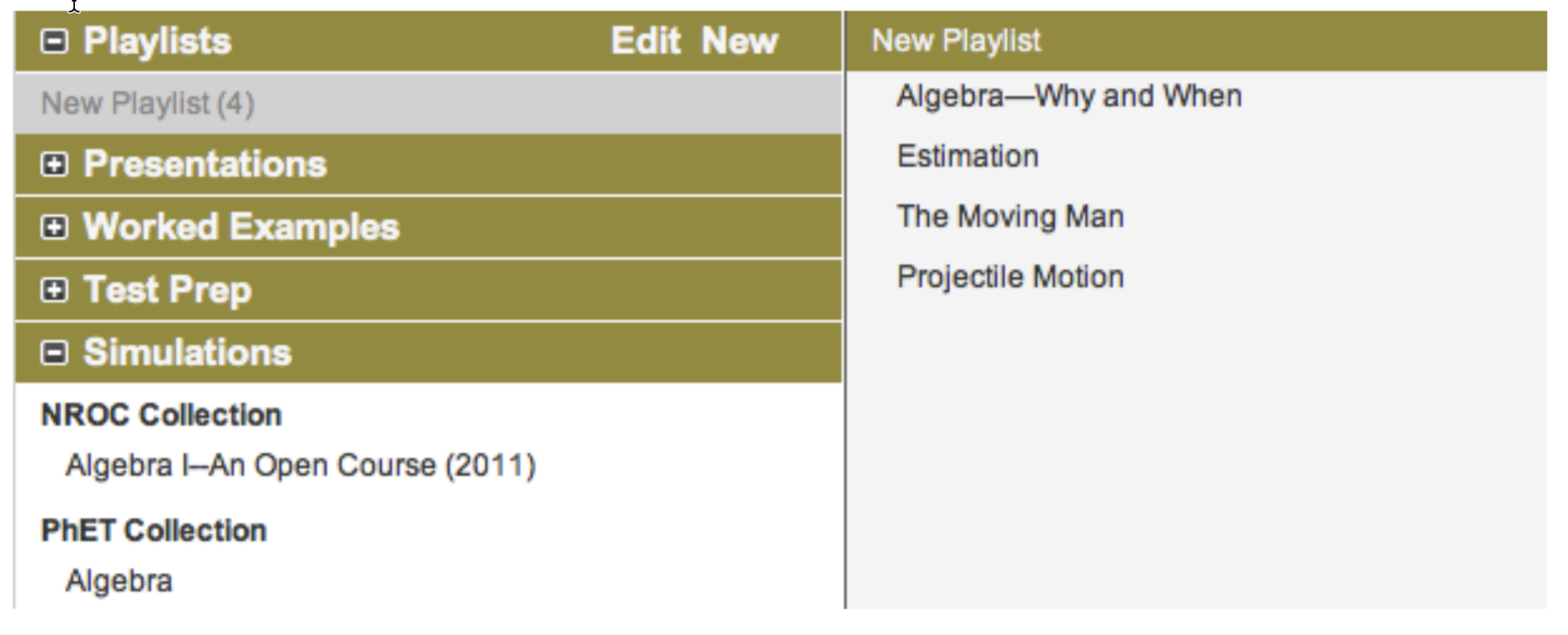 Edit Playlists
At the top of the first column, there are two links to the right of the Playlists header: Edit and New.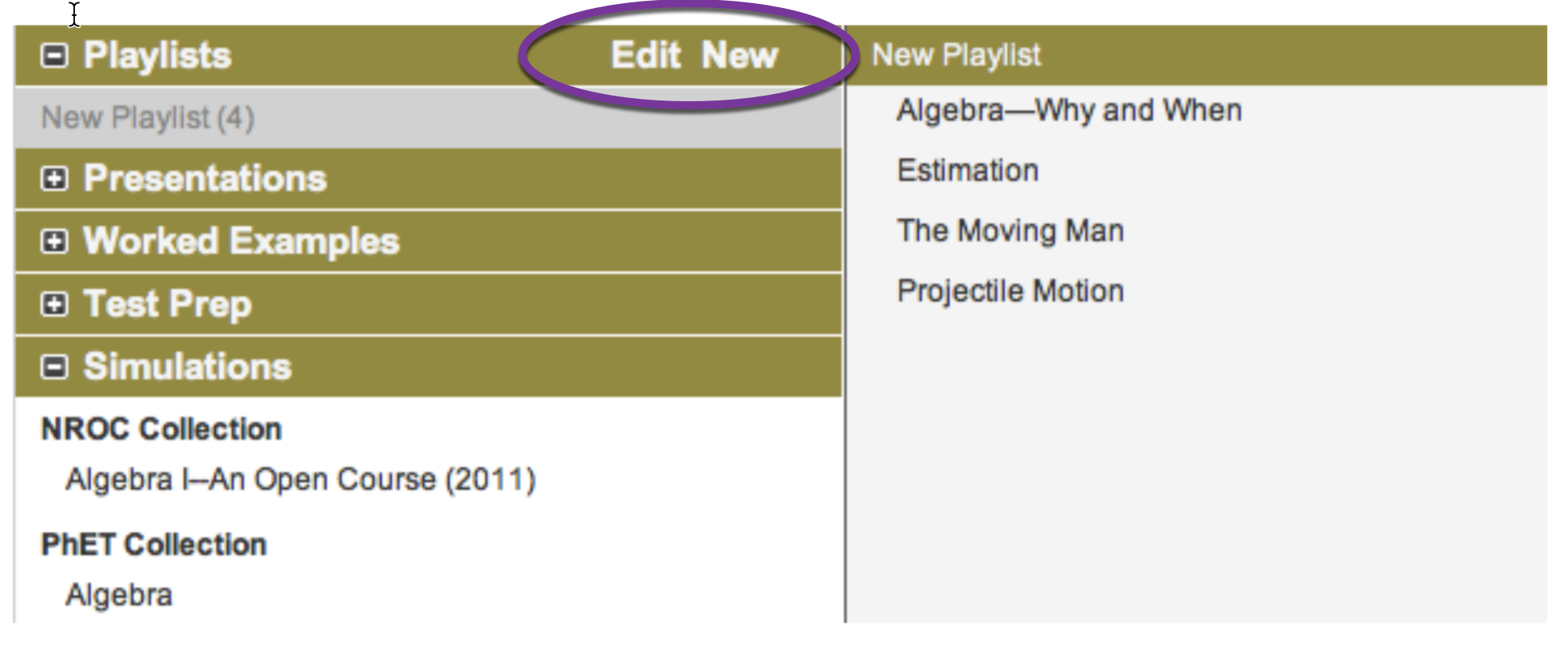 Click "Edit" to open the Edit Playlists dialog box. This is a universal editing box for all Playlists. To see more Playlists to edit, scroll the box to see the full list.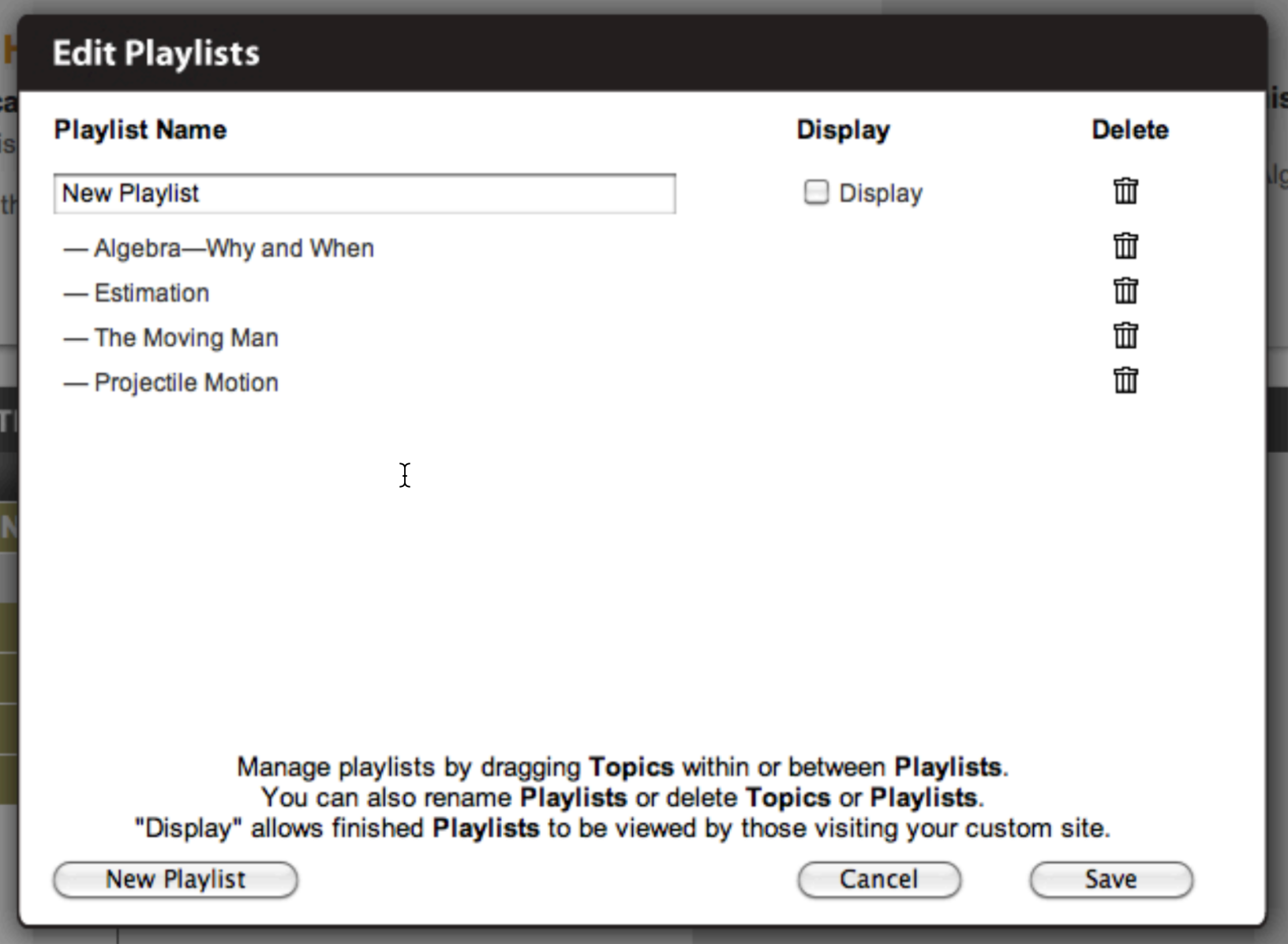 Type over the name "New Playlist" to rename the Playlist. Check the "Display" box if the
Playlist is finished and you want it to be visible to those visiting your custom site. Use the small
trashcans under the "Delete" header to delete individual Topics in a Playlist or to delete the entire
Playlist. Click the Save button to implement changes.

After saving a Playlist, its name appears in black rather than gray type on the Subject Page-- a
visual indication that this Playlist is displayed for visitors to your custom site. Playlists in gray are
not visible to visitors. They are works-in-progress that only appear in the logged-in state: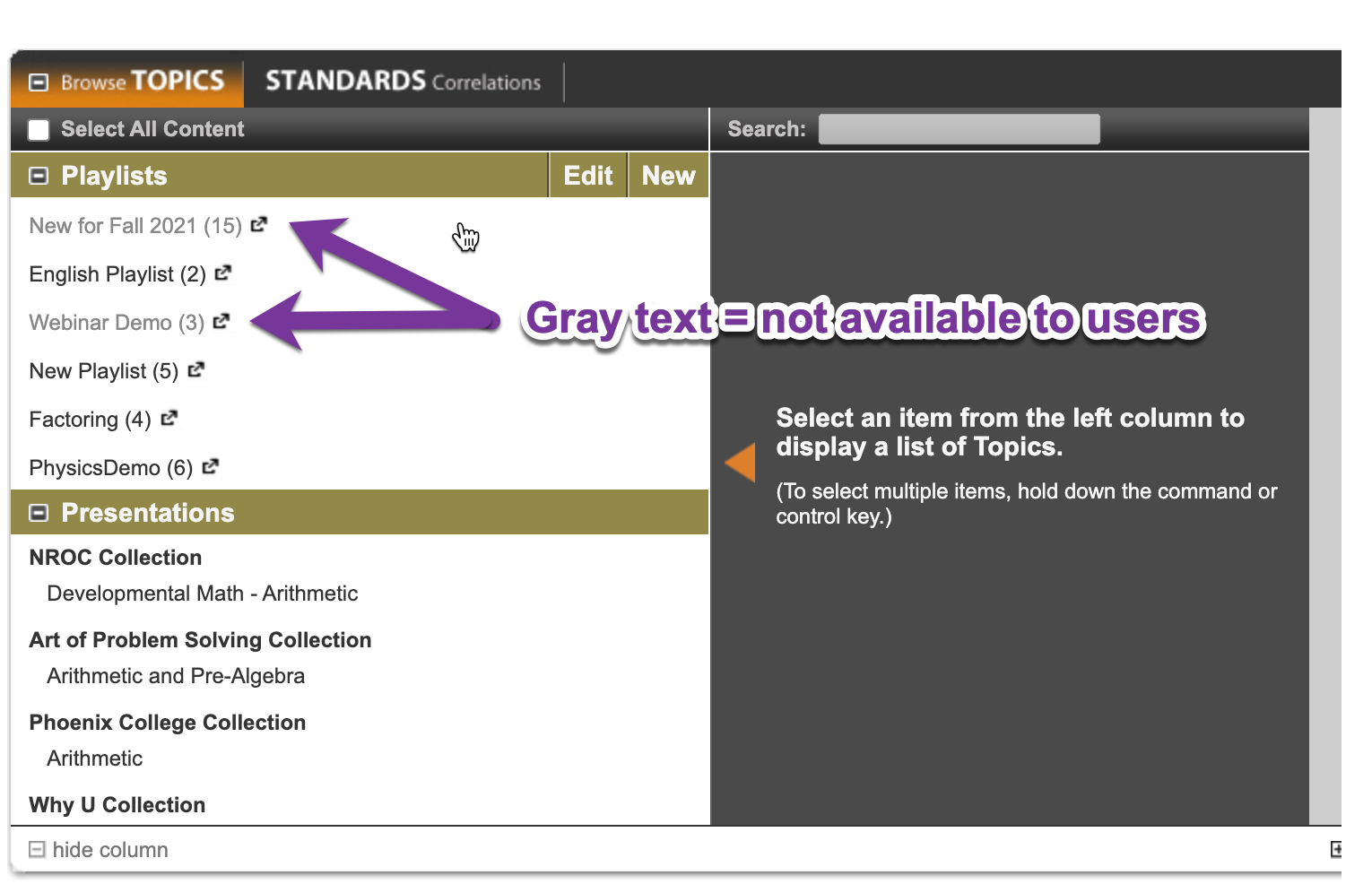 In the Edit Playlists dialog box, drag and drop your Topics to re-arrange their sequence, or move
topics from one Playlist to another.

To create more Playlists, click the "New" link next to the "Edit" link, or click the "New Playlist" button from within the Edit Playlists dialog box:

As you move from one Subject Page to any other, Playlists go with you. In the following
example, the Playlist created in the Algebra & Geometry Subject Page is shown on the Physics
Subject Page. This is a great way to add cross-disciplinary content to your Playlists. Simply add
any Topic or simulation from Physics that may be relevant to the Playlist theme. For example,
Motion Basics can be dragged to My First Playlist:

There is no limit to the number of Playlists that can be created.