The Standards Correlations tab is ONLY available on NROC Member-branded versions of HippoCampus. This tab allows your instructors and students to view HippoCampus media objects/topics as correlated to a particular state or national learning standard. When you select a content standard and grade level in the settings, the first column displays the learning standard,
with a rollover that displays the wording of the standard.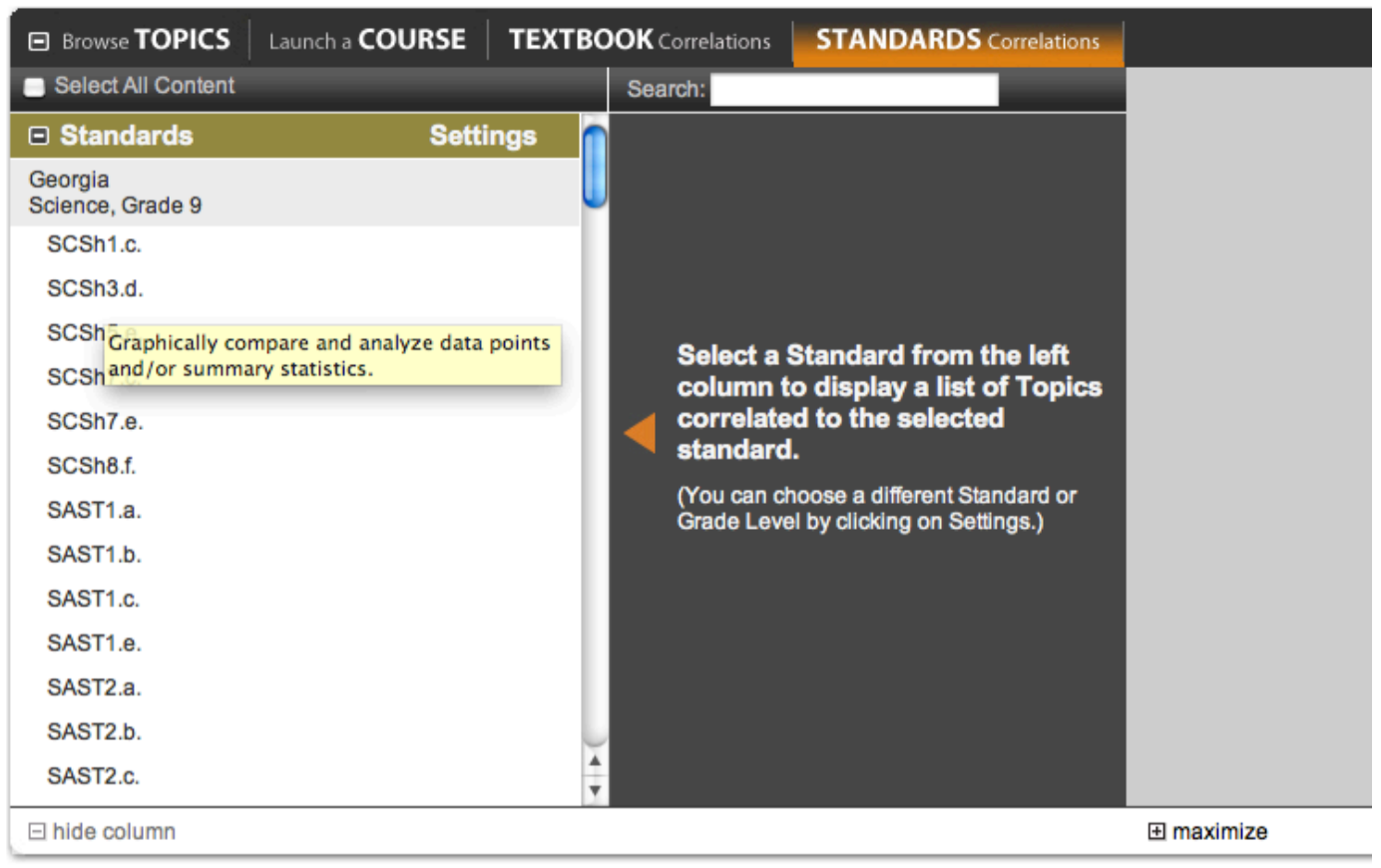 Clicking one of the standards in the first column loads all the Topics related to that standard in the middle column. Clicking a Topic name launches that Topic in the Media Window: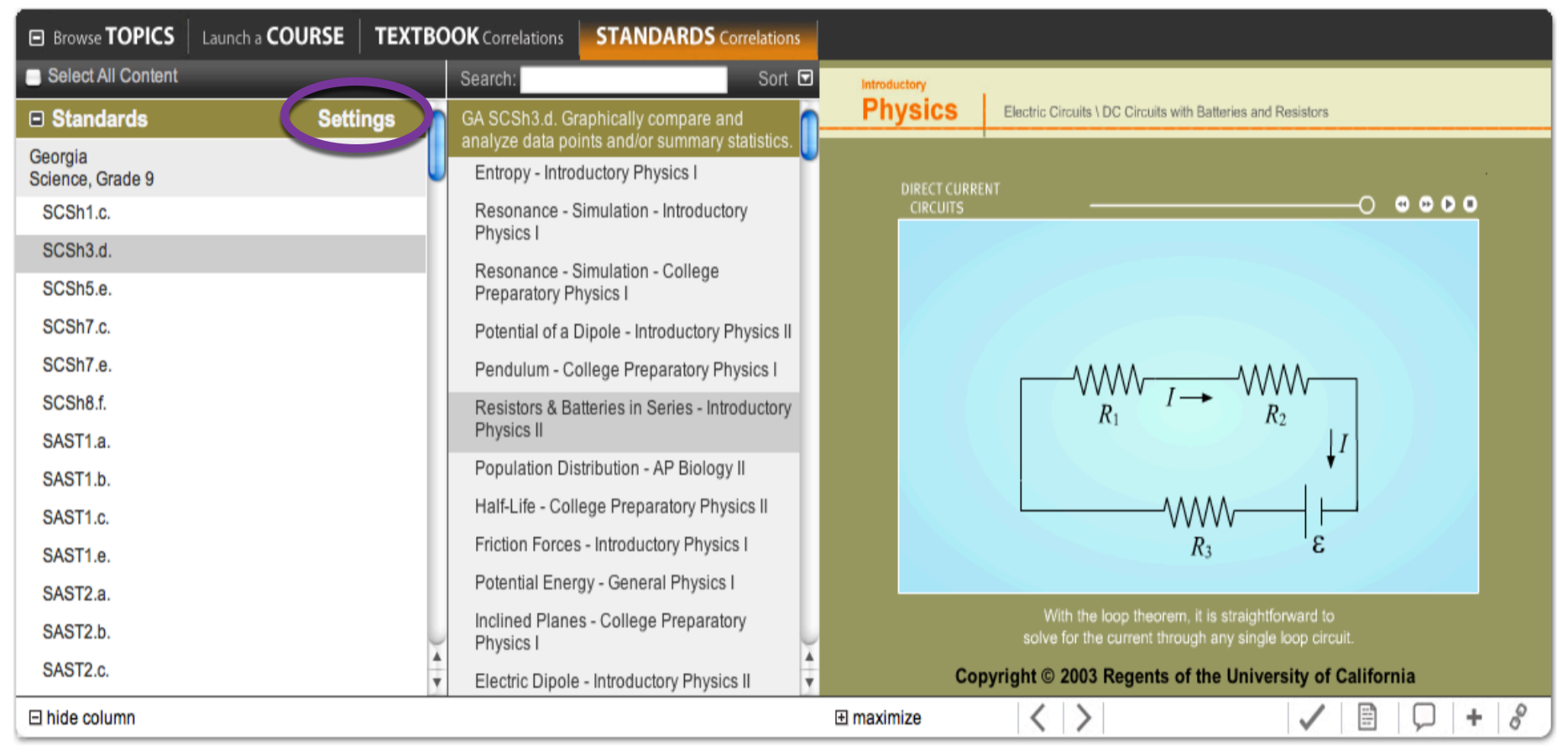 To change the standards that appear in the first column, click the "Settings" link to the right
of the word "Standards."
This will open a small box where you can use a pull-down menu to specify the content standard, subject, and grade levels for which you want standards to appear. Click the Save button to implement your changes.