Updates
1. Additional Unit Tests
An updated course cartridge was published in July 2020 and included three additional Unit Tests (Forms C, D, & E) for each unit.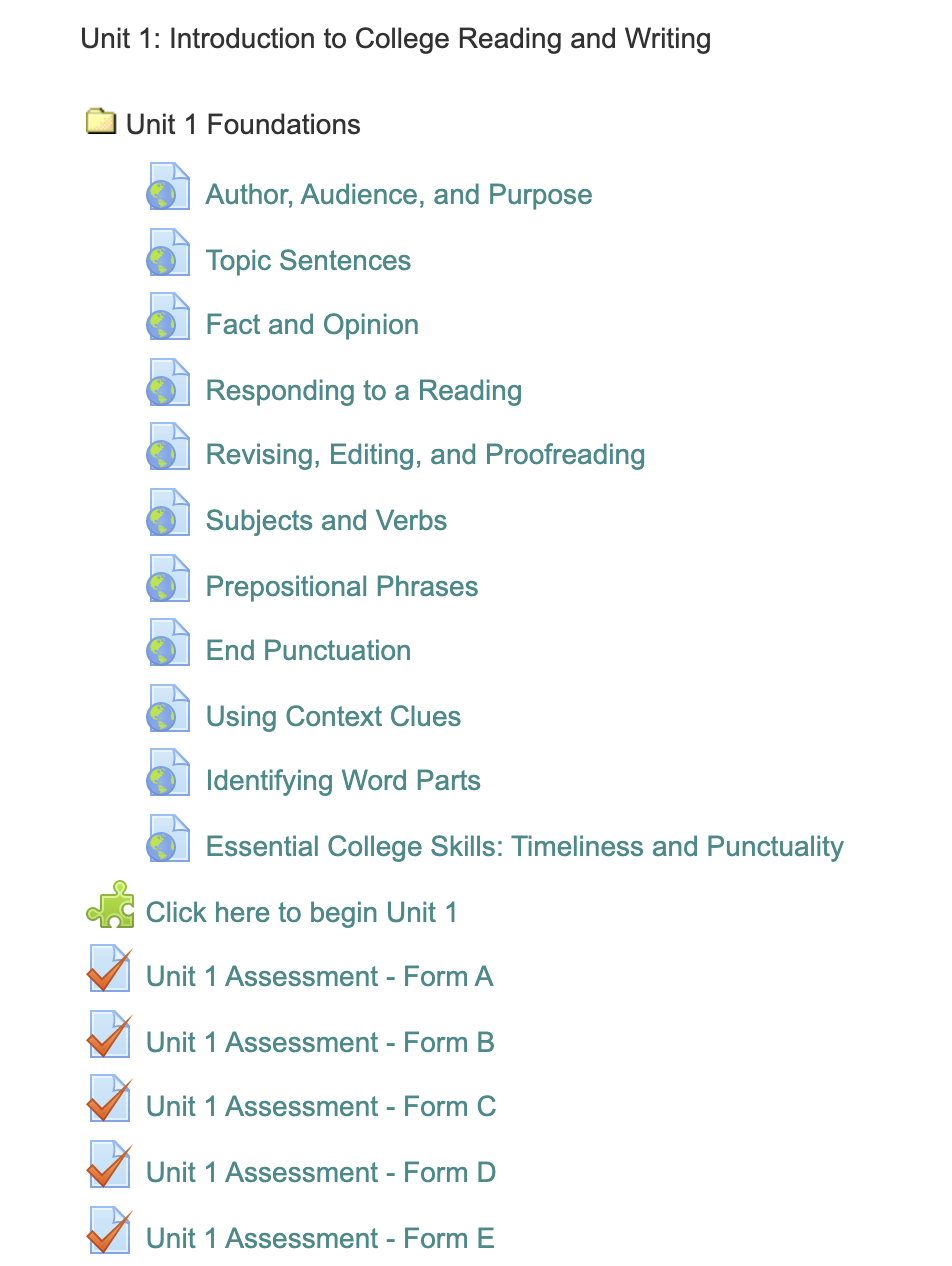 2. Allow printing Writing Center content with all comments displayed
This is implemented for the Second Draft: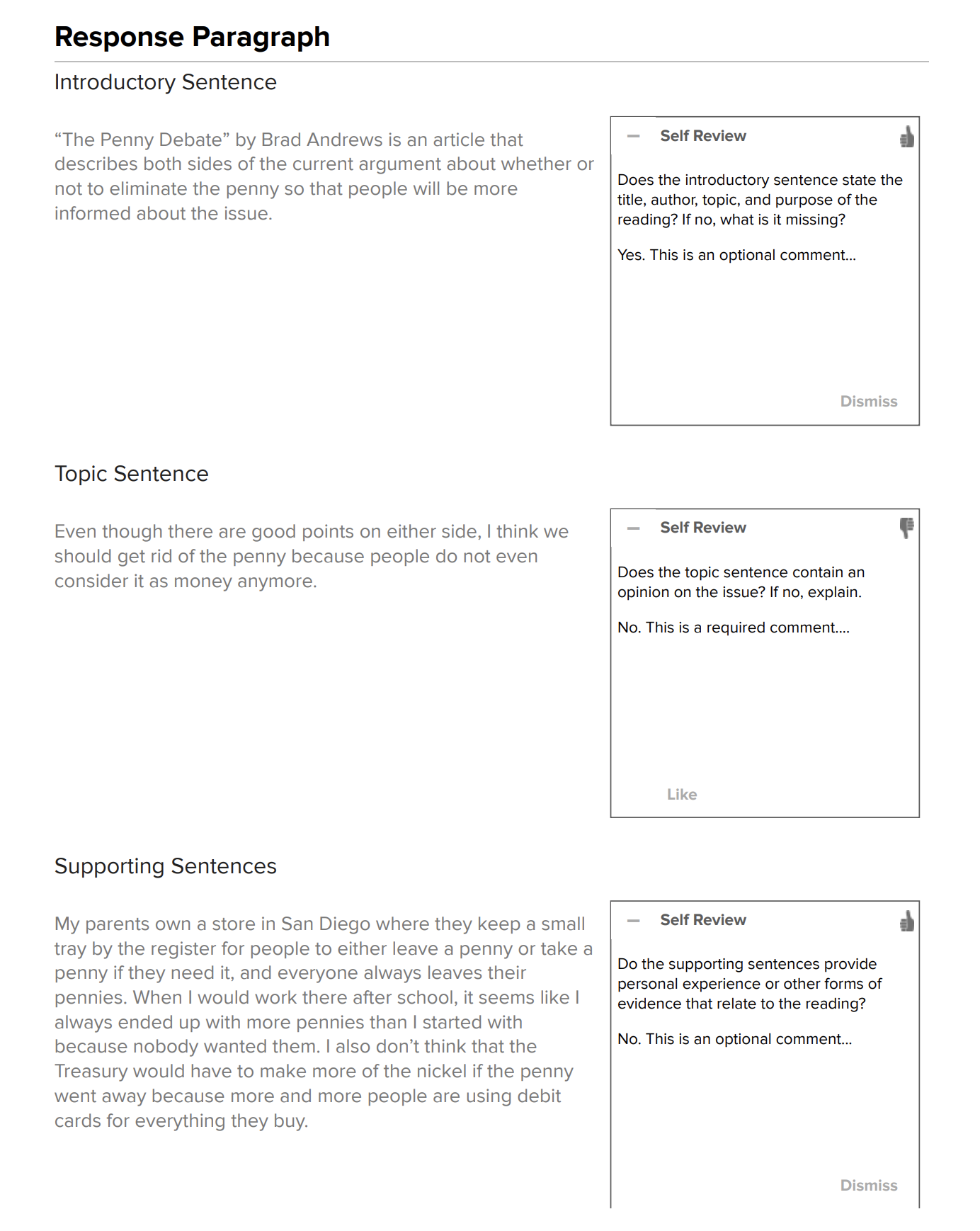 And has also been implemented for the Final Draft.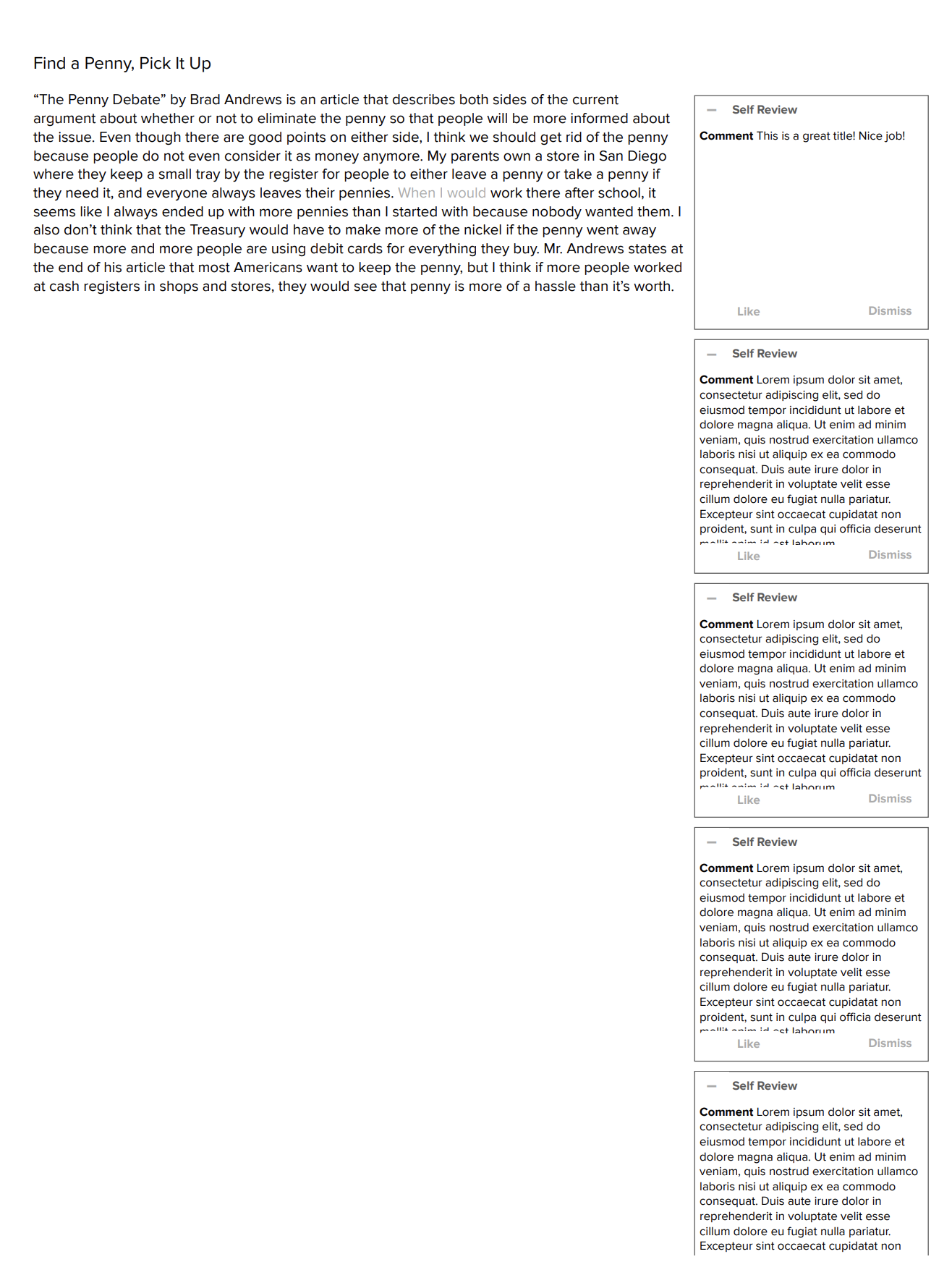 3. Add comments feature for early drafts
Now have the ability to add comments to the "Yes" boxes in the First Draft Review. Reviewers will now see "Optional comment" for ALL boxes that do not have "Explain" listed (required comment). The instructions prior to the First Draft Review have been updated to reflect this change.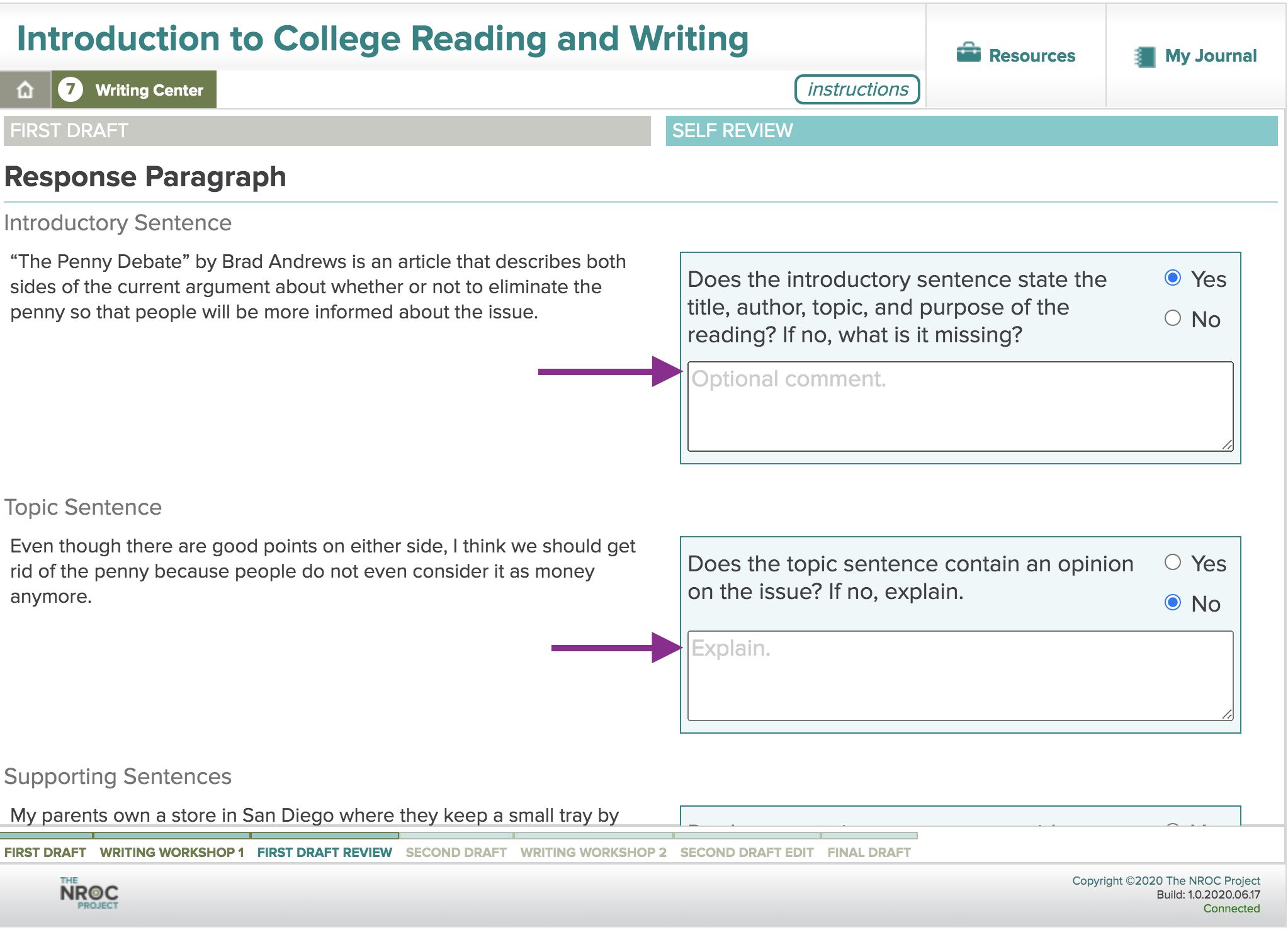 Accessing the changes
The LMS Administrator for each NROC member organization (who has previously requested the NROC English course) will be informed by email about how to get the updated course files the week of July 13, 2020.