Screen Reader Recommendations
EdReady is compatible with most screen readers. However, we strongly recommend using the Chrome browser from Google and installing the ChromeVox extension (learn more about ChromeVox here, or learn how to install these tools here). This configuration is what we use as our testing standard for EdReady. Once installed, the following ChromeVox configuration works best when navigating EdReady using a screen reader (note that selecting the "Google US English" voice is critical):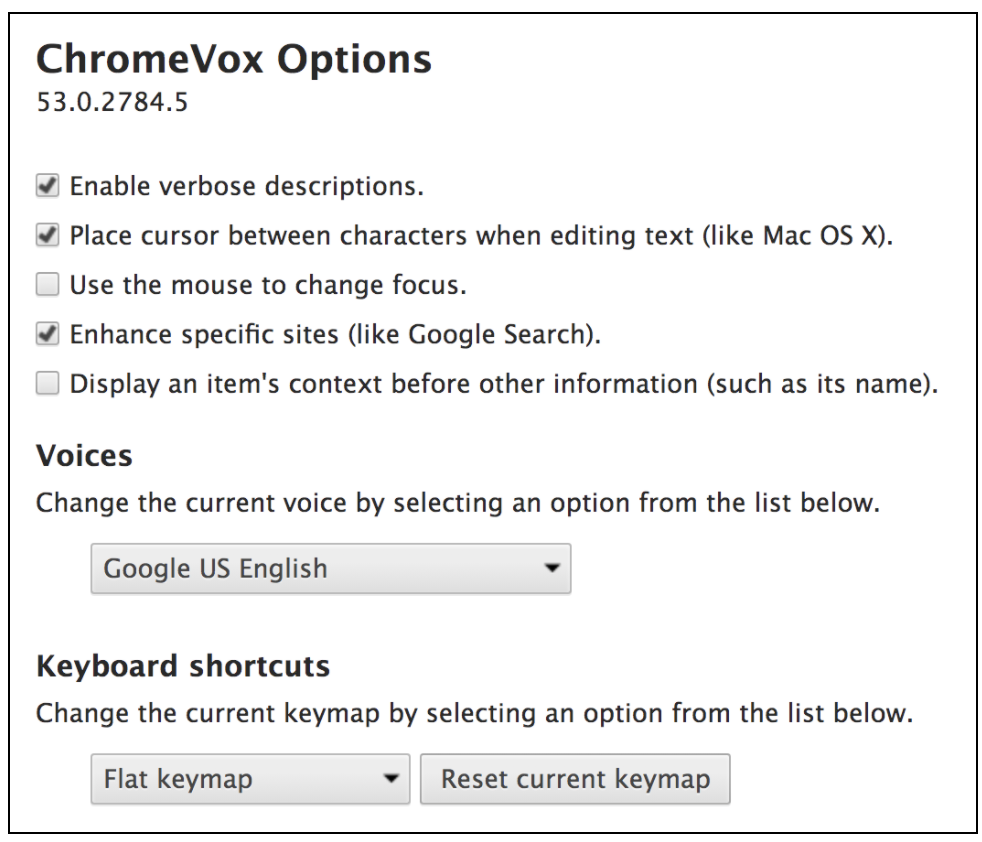 You can then customize the keyboard shortcuts to meet your needs. Refer to Google Chromevox documentation if you have questions.
EdReady Account Setting Recommendations
Complete the login process by entering your email and password, and then you will be taken to your EdReady dashboard. You may encounter various popup dialog boxes, and you can navigate those using your ChromeVox navigation keys.
The first action you should take is to navigate to your login name, expand the button, and then select "My Account." Once on the My Account page, navigate down the page until you reach "Show Additional Options" and expand those options.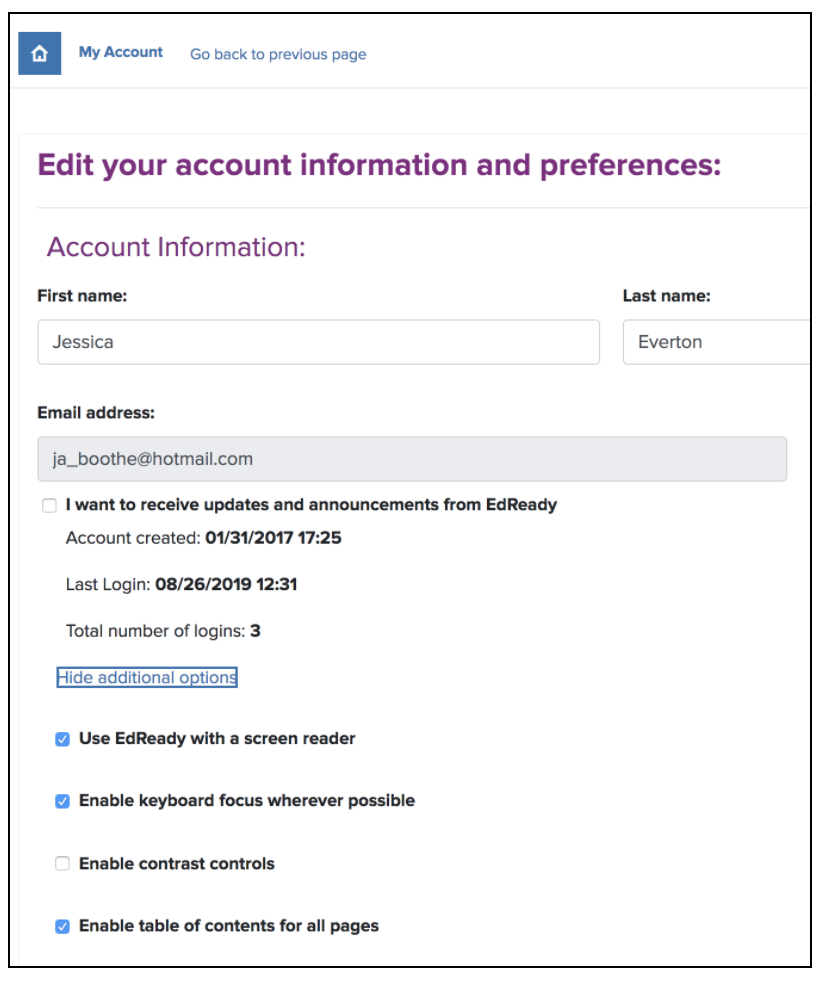 You can select any of the four additional options using your spacebar key:
Use EdReady with a Screen reader

will highlight focus indicators on each page, making it easier to navigate the site.

Once this setting is enabled, the student experience will focus only on the questions (in all test activities: diagnostic, unit tests, and topic tests) and learning materials that are fully accessible with a screen reader. This functionality will work seamlessly in the background.

Enable keyboard focus wherever possible

enables you to navigate through the interactive elements on the page and provides a sighted user with a visual indicator of the current element.

Enable contrast controls

will present you with contrast options for the display of EdReady. These options help people with low contrast sensitivity and color blindness set the optimal display for readability.

Enable table of contents for all pages

will give you an overview of the screen's contents and organization at the top of the screen. It will also allow you to more quickly navigate to a specific section of the screen.
Select "Save changes" before navigating away.
Next, you must log out and log back in to ensure that EdReady will only load accessible resources.
Getting Help
We want to work closely with you to ensure your success with EdReady. Please get in touch with us if you have any questions or find something is not working as you expect it to. You can submit a support ticket with details at https://nrocnetwork.org/ticket