This tab allows you to add and edit administrative users for your EdReady site.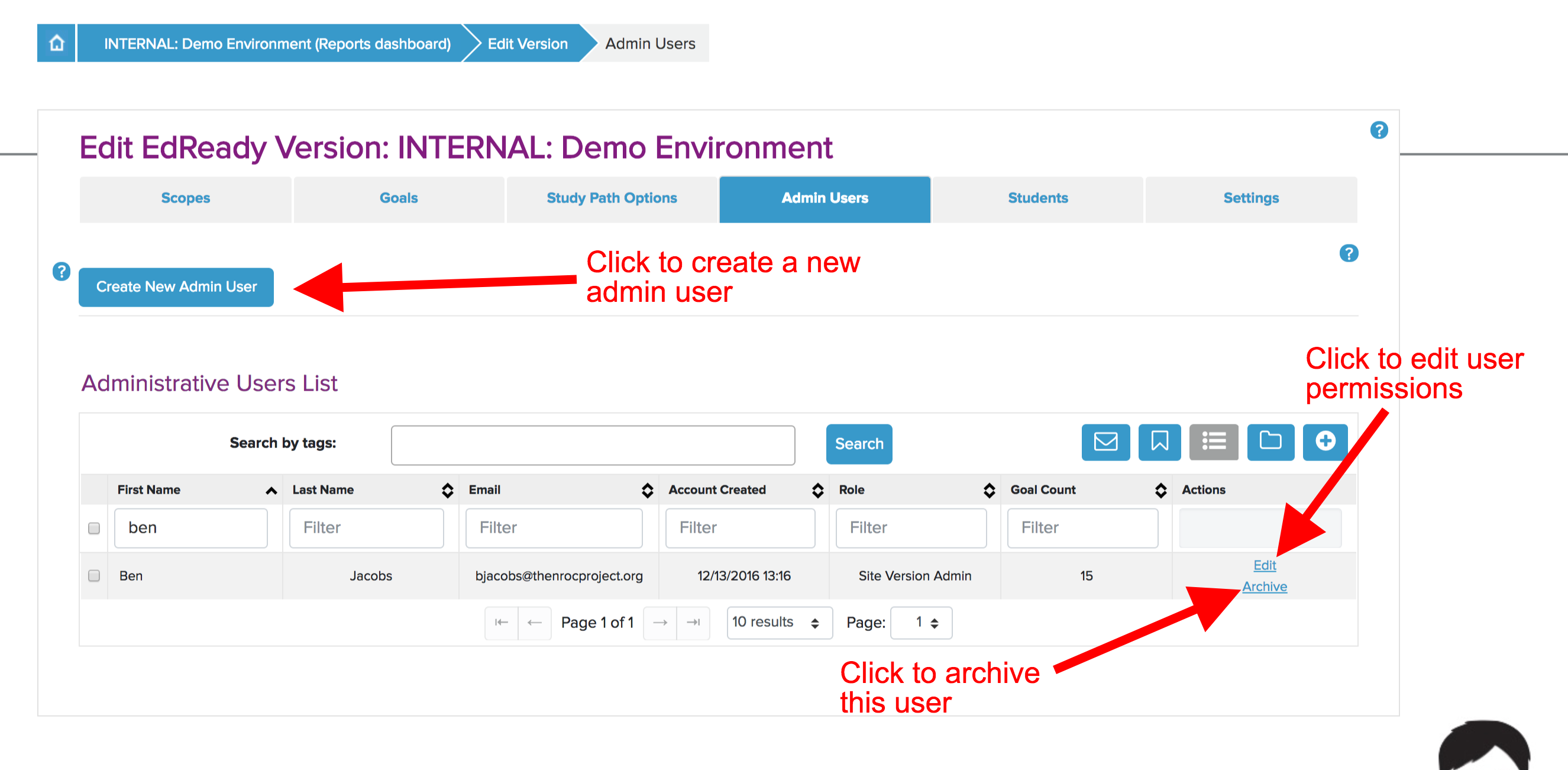 Add a new Administrative User
If you want to add a new user to your site, click the Create New Admin User button, and enter their user details in the fields at the bottom section of the page: First Name, Last Name, Email Address (this will be their EdReady username) & (initial) Password. Then indicate the Role the user should have. Your options are:
Site Version Admin

: has access to all permissions, as well as the ability to view all students/ goals in the site
Teacher: has access to only a subset of all permissions and will only be able to see assigned students/ goals (NOTE: This role does not work with SSO (single sign-on). Use Site Version Admin instead.)
You can see more details about Administrative User Permissions here.
Note: the Role is not editable once the user is created
You can also apply Tags to your users, to help make them easier to search for - Tags can be added during the user creation and can edited at any time (on the User/ General Info tab).
Click the Create button to create this user – they should receive an email immediately (just like the one you received) with their login details and will be forced to change their password.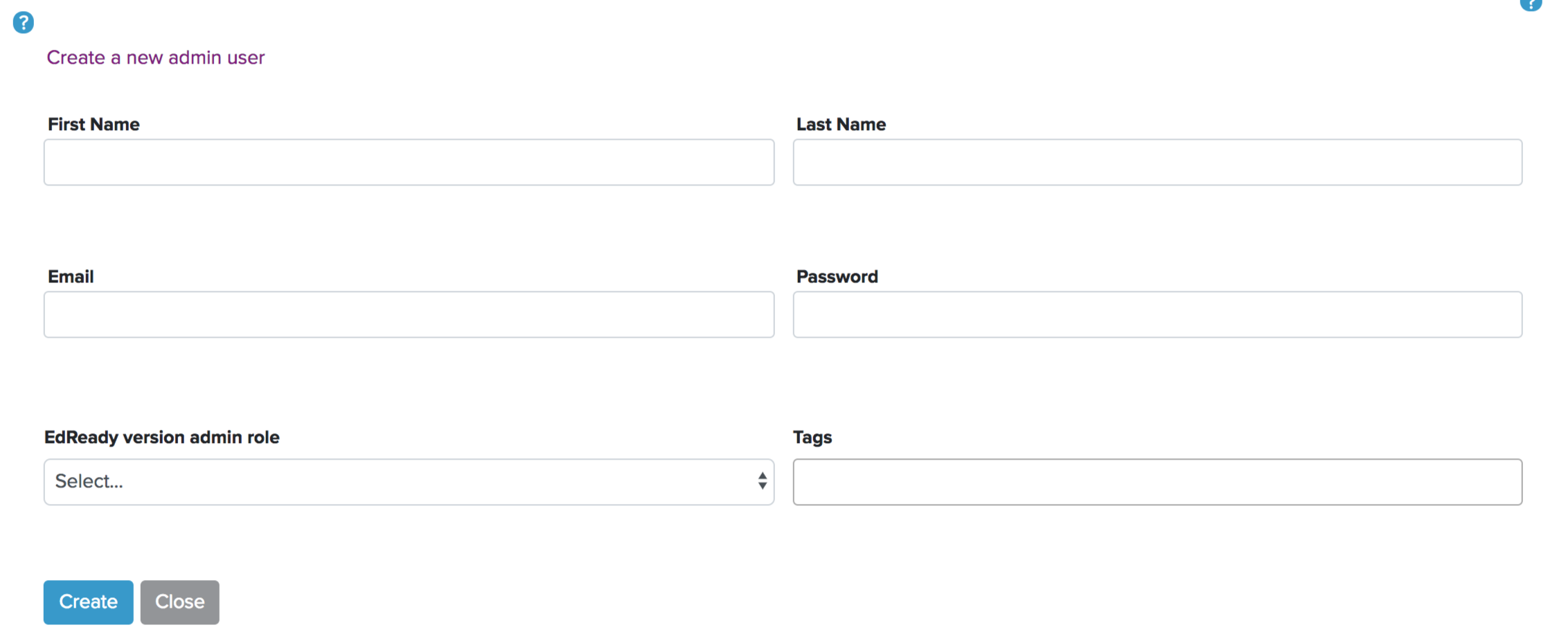 The user should be listed in the table at the top, but you are not done with setting up this user: they now will be able to log in but have not yet been assigned any permissions. In order for them to have permissions, you must click the Edit button for your user & set up these details.
Note: when you create a Site Version Admin, you'll automatically be taken to the Permissions tab, but you need to manually navigate to that tab for Teacher accounts.