Previous: Students: General Information
This page shows you the goals that this student is a part of, as well as the available goals in your EdReady site.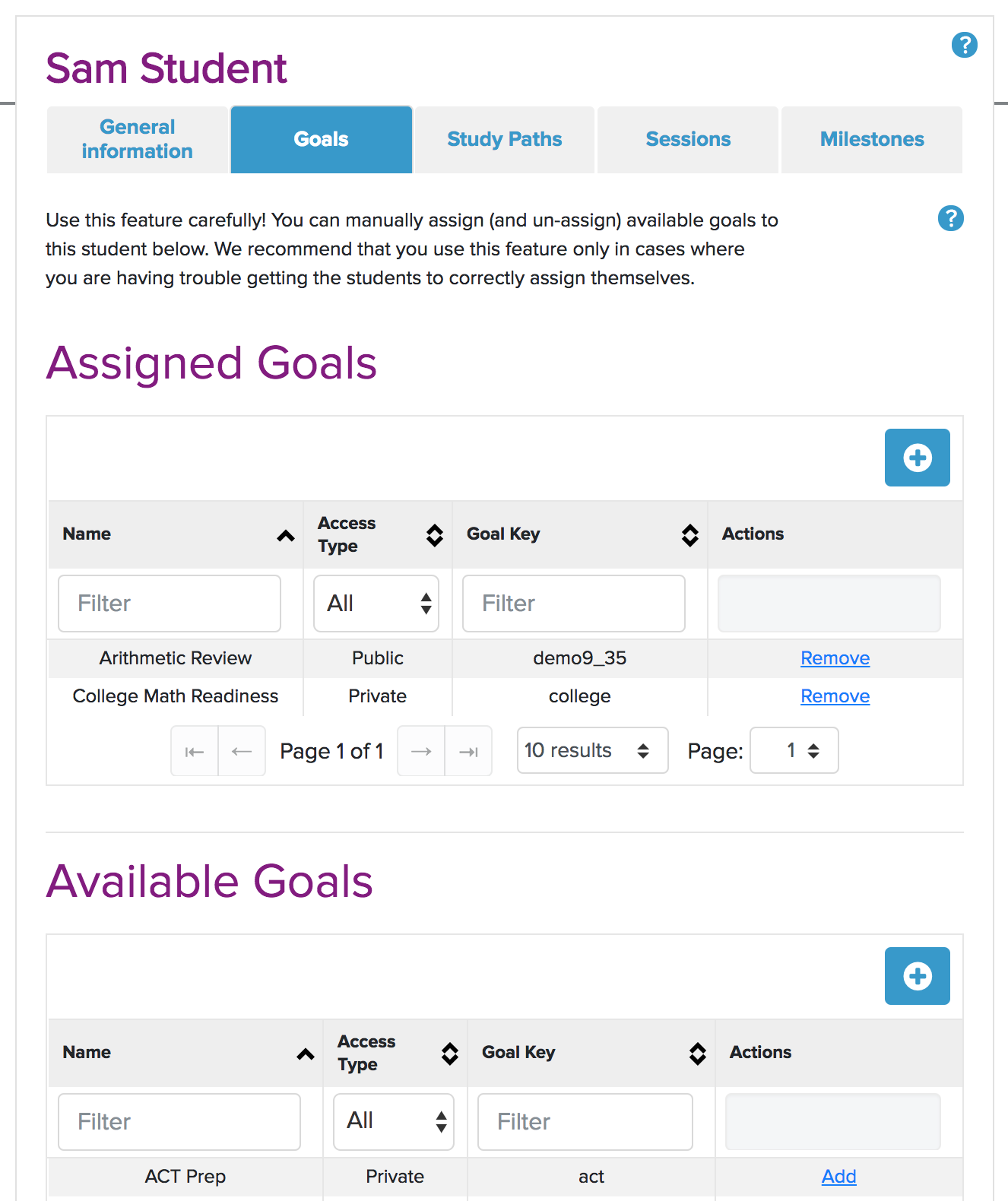 Assigned Goals is the first table and lists all the goals this student is a member of. You can remove their membership in any of the listed goals by clicking the Remove link in the associated goal's row.
If you want to add a goal to this student's list of goals, scroll down to the Available Goals table. In this table, you'll see additional goals available for your student to join. Just click the Add link in any goal's row and the student will be enrolled in that goal. You'll see it listed in the 'Assigned Goals' table and the student will see it listed on their Student Dashboard when they next login. (Note: by adding a private goal to the student list here, no goal key will be needed by the student)
Next: Students: Sessions