To edit an administrative user, click the Edit link for the user at the top of the users tab. You will be taken to the user's general information tab, where you can see high-level details. You can also edit this user's tags and Activate and Deactivate this user. (Just like you can do for Students).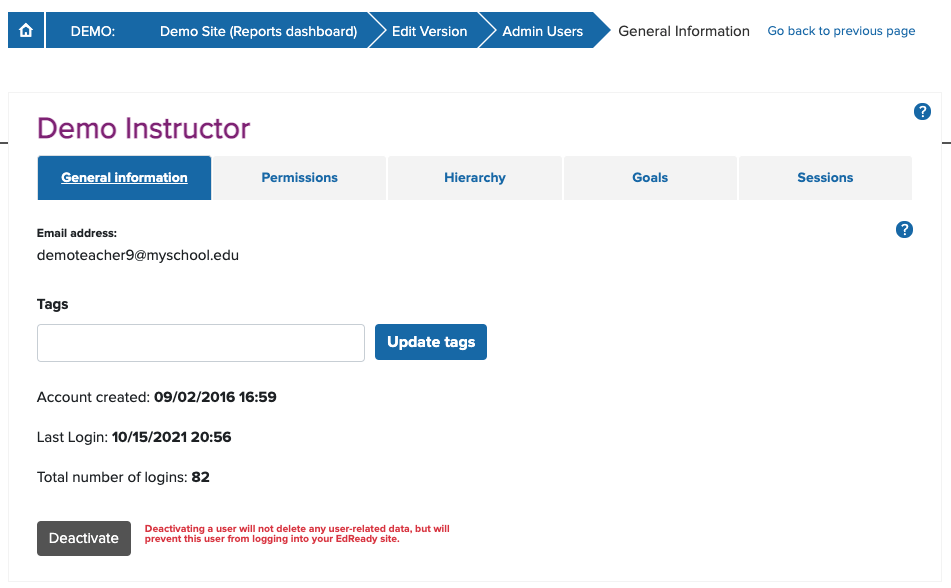 To begin editing user permissions, click one of the available tabs: Permissions, Hierarchy, or Goals.
If you no longer wish to see an admin user in the Administrative Users List, you may archive them and restore them at a later time if necessary. To archive an admin user, click Archive in the Actions column.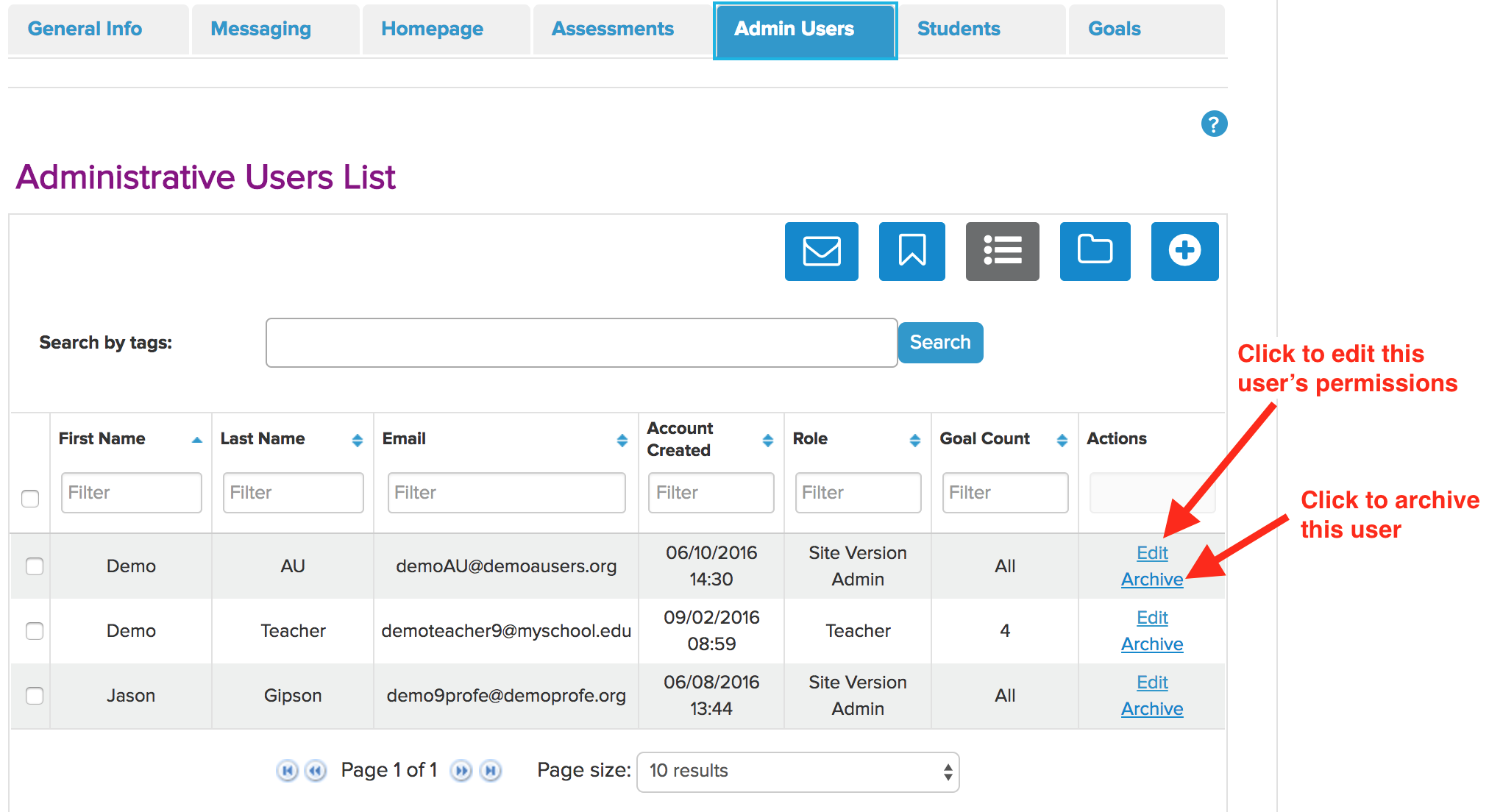 A status message will appear above Administrative Users table, alerting you that you have successfully archived the user:

To view archived admin users, click on the blue folder icon above the table. To restore an archived user, click Restore in the Actions column of the Archived Administrative Users List.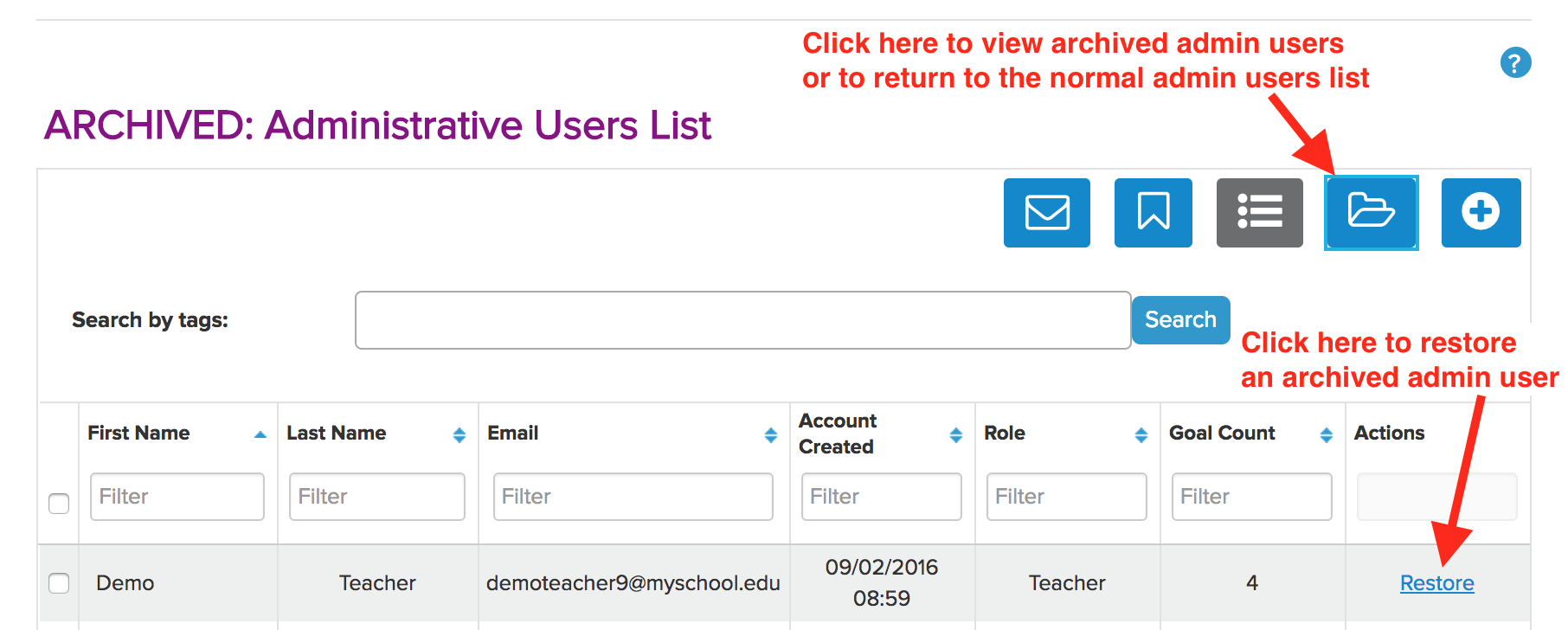 A status message will appear above the Archived Administrative Users table, alerting you that you have successfully restored an admin user: