Previous: Receiving Your EdReady Account Details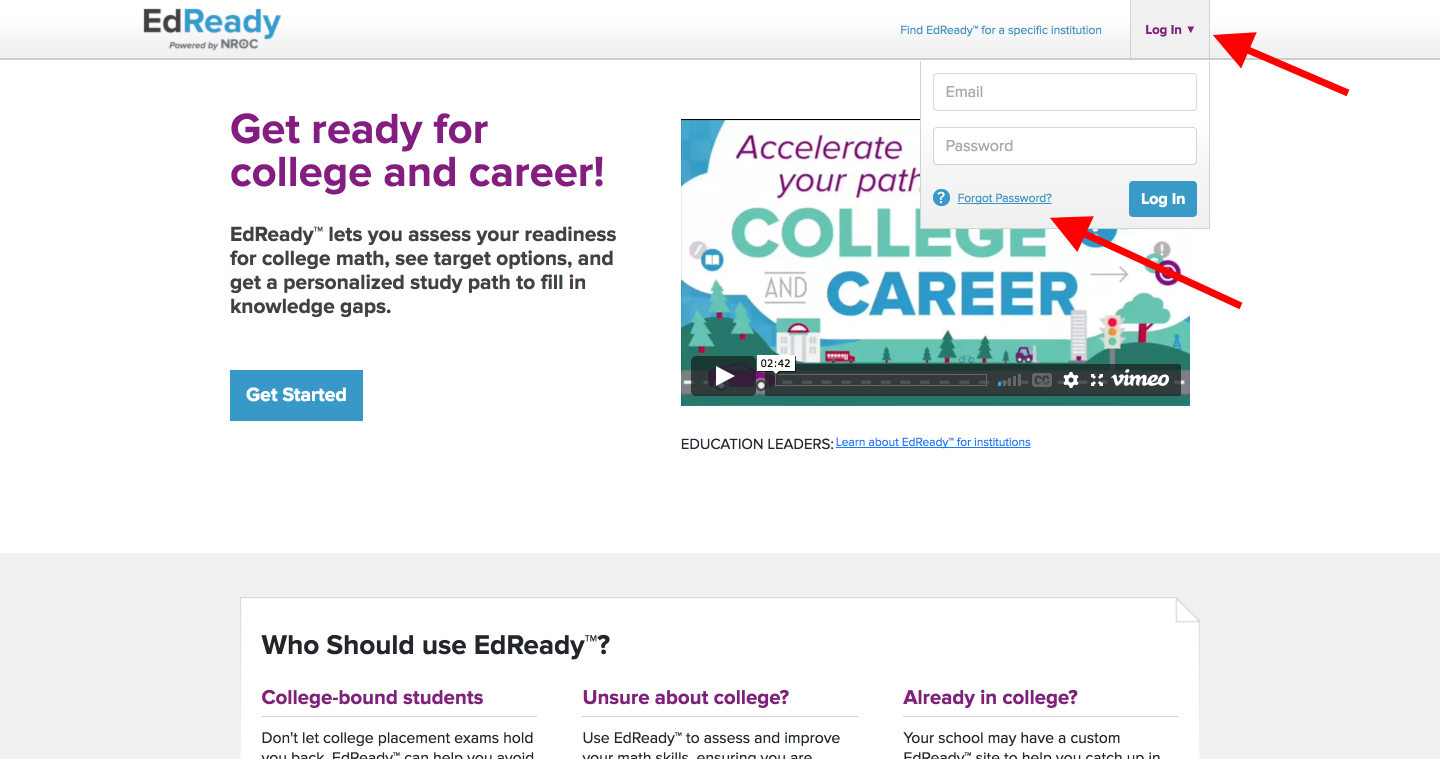 Administrators will typically use the same URL as students to access EdReady. Click the Log In link found in the header to Log In. A dropdown window will appear: enter your Email & Password and click the Log In button to enter the site.
Forgot Your Password?
Next to the Log In button found on the 'Log In' dropdown window, you will see a Forgot Password? link: click this link to request a new password.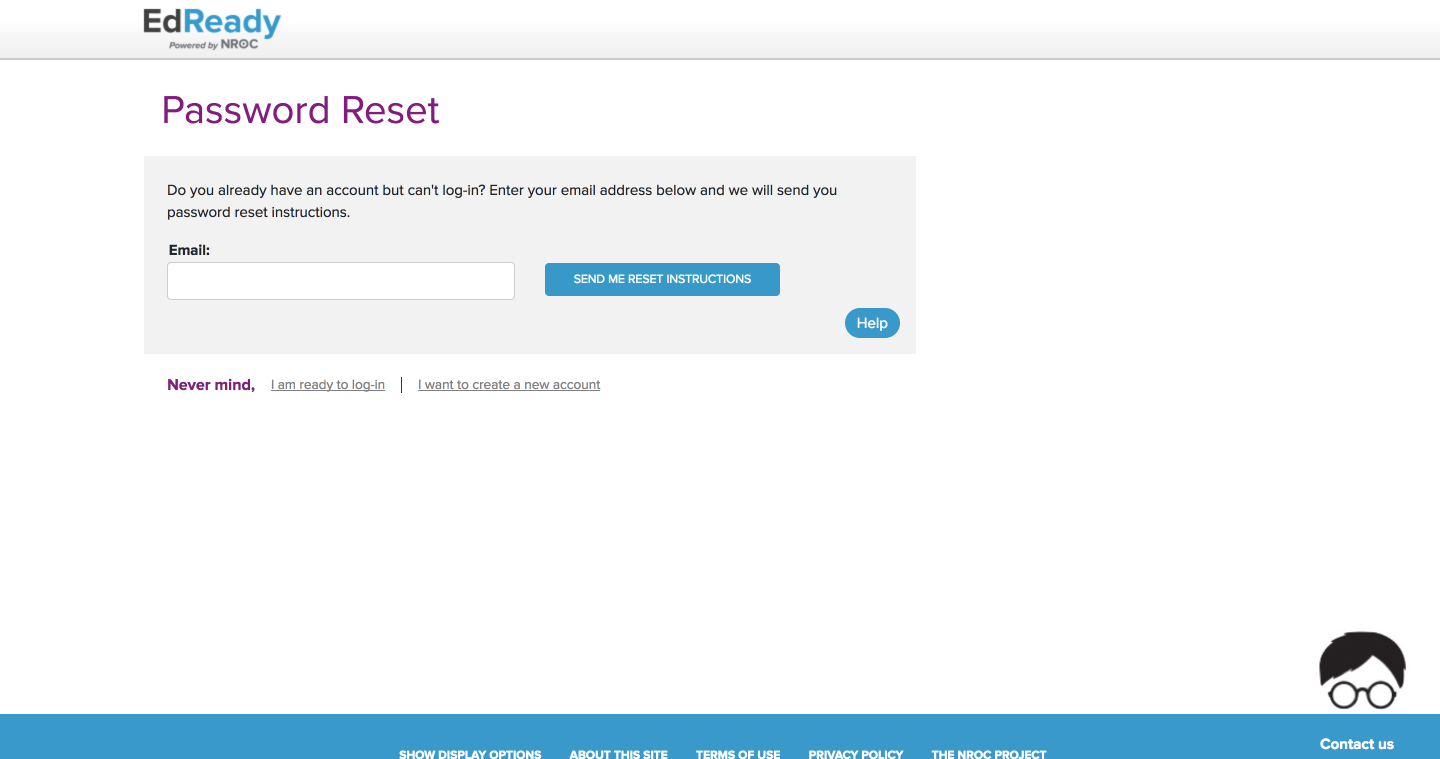 Enter your EdReady Username (your email address) in the box and click the Send me Reset Instructions button. EdReady will send you a new password via email and you will be forced to change it when you log in.
You can change your password at any time by visiting the My Account page.
Next: Logging Out of EdReady