Previous: Goals: Associated Scopes
The target score students work towards in EdReady can be either:
School-specific: students will select the Institution(s) they are interested in attending and their target score will automatically be determined based on the highest score of the selected schools. Each student in your goal will have their own individual target score, depending on the school(s) they have selected.
Universal: a target score is determined by you (& entered on 'General Information' tab of the scope) and all students will have the same target score.
If you choose option #1 above, the Target Options tab is where you will turn on this functionality.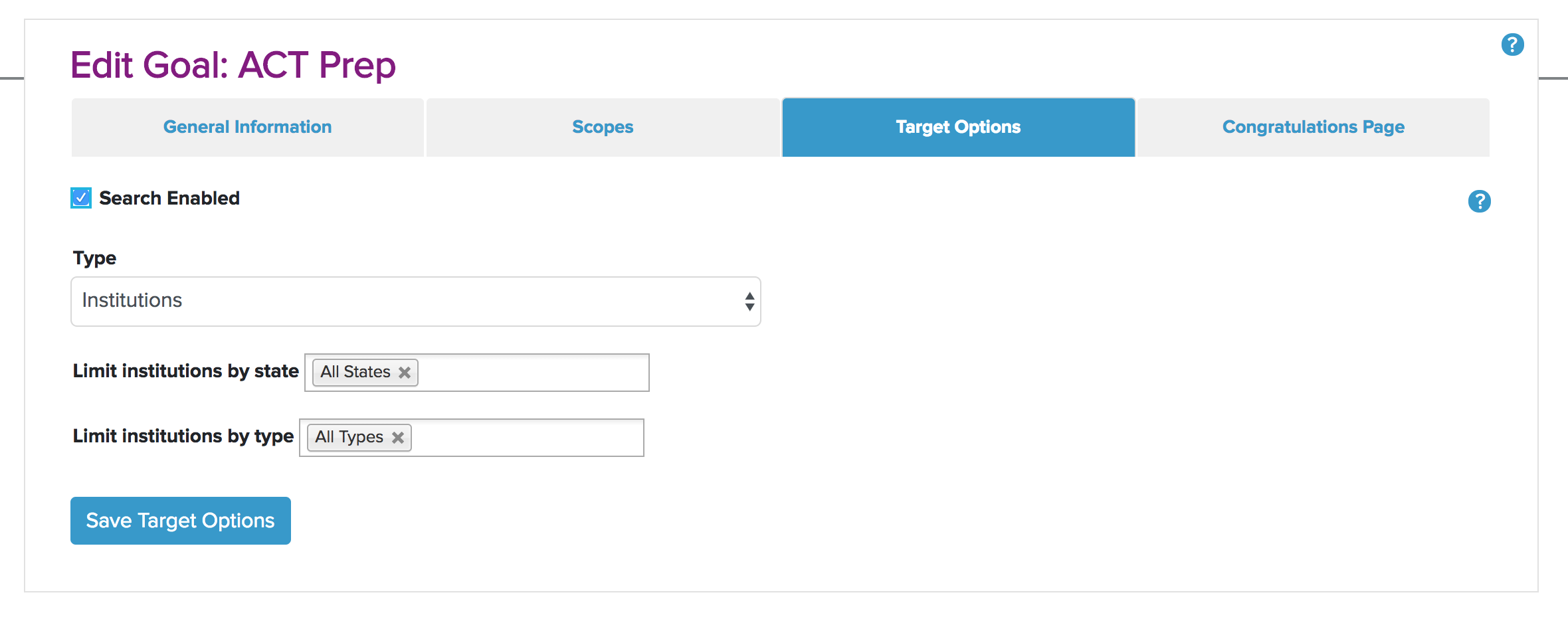 Select/check on the Search Enabled checkbox to turn on this option for your students. You also can specify which options will be available for your students to select:
Type: right now the only option is 'Institutions' but eventually EdReady's capabilities will be expanded to include programs of study. (There is an option to select programs in this dropdown, but it has no functionality associated with it so should not be selected.)
Institution State Filter and Institution Type Filter: by default, EdReady will allow your students to select any institution in the US. If you want to limit the institutions available, use these filters and students will not be able to select institutions that don't meet the indicated criteria.