This article contains the following information:
---
Adding a Goal
There are two ways you can create a goal in EdReady:
Create a new goal from scratch (below)
Copy an existing goal in your EdReady version
To create a new goal from scratch, click the Create New Goal link above the goals table. To copy an existing goal and all of its settings, click the Copy link in the actions column of the goal you wish to copy.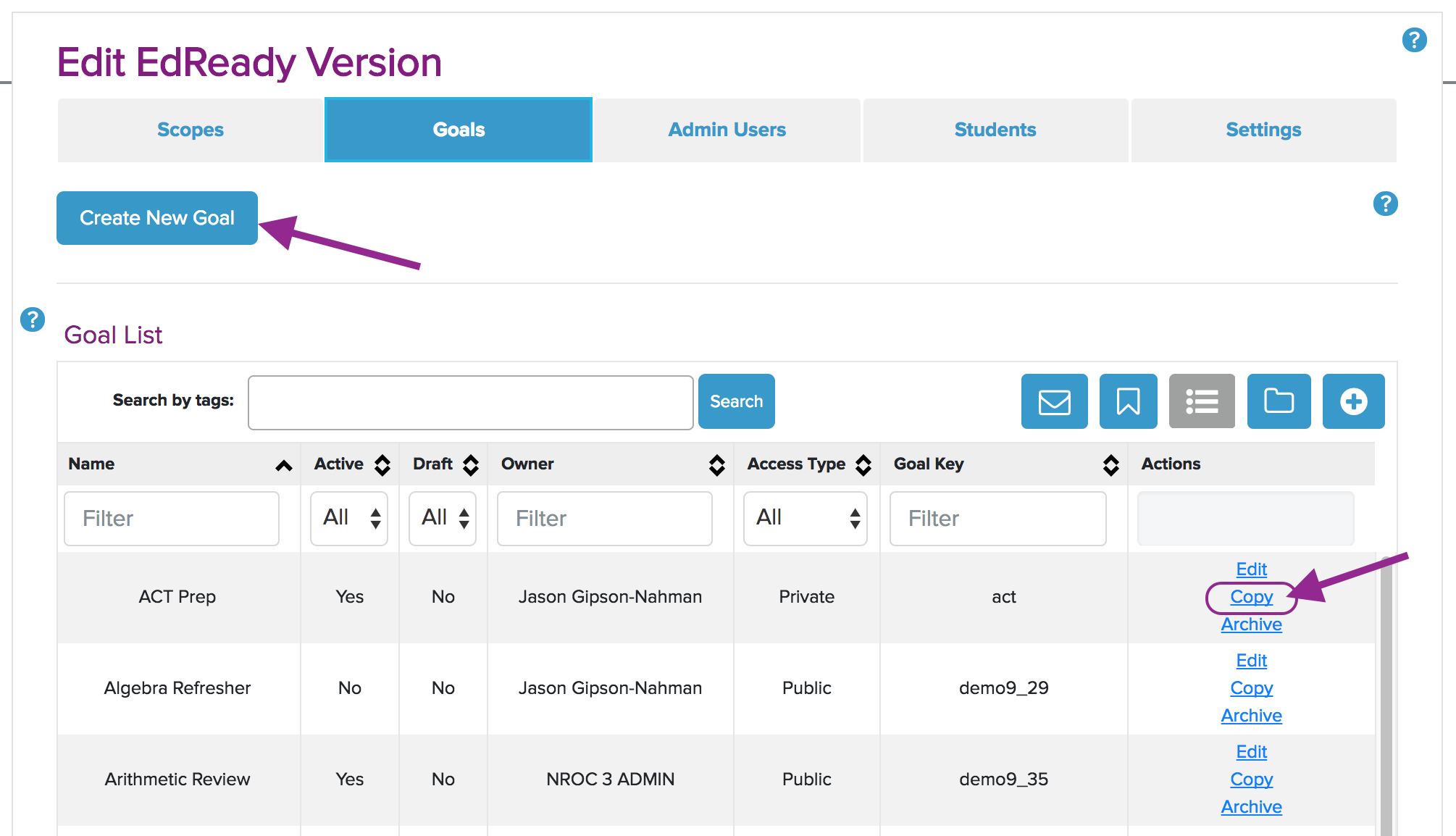 You will be taken to the General Information tab where you will enter or update most of the goal properties. Click the Create Goal button for the other tabs & fields to appear. For example, you won't be able to specify the Goal Key (access code) or the Goal Image until after the goal has been saved.
It is also important to note that your goal cannot be active unless it has active scopes associated with it, so you will not initially be able to activate it. After you add at least one scope on the scopes tab you will be able to activate the goal and make it available for student use.
See the video below for more information on creating goals in EdReady.
Removing a Goal
At this time, there is no built-in functionality to delete goals. If you want to ensure that a goal is no longer available to students, ensure that the Active checkbox is off/ unchecked. If you want it to be hidden from reporting users, the Exclude from Reports checkbox should be on/ checked.
Additionally, you have the ability to archive goals with the option of restoring them at a future time. Archiving will not delete a goal, but it will make the goal inactive and remove it from the primary Goal List. To archive a goal, click the Archive link in the 'Actions' column.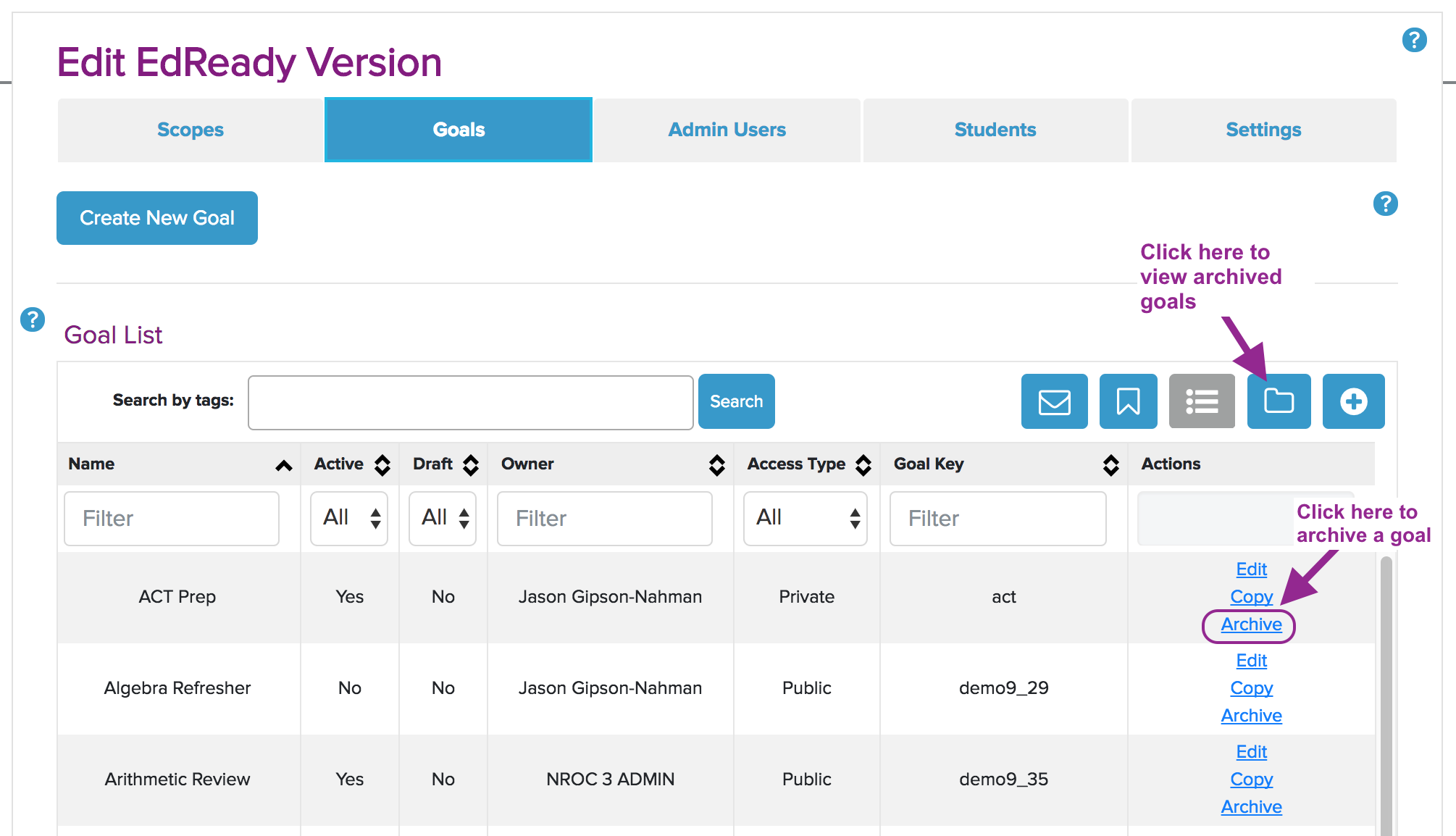 A status message will appear above the Goal List table, alerting you that you have successfully archived a goal.
To restore an archived goal, click the blue folder above the Goal List table to view archived goals. Click the Restore link next to the goal you wish to restore.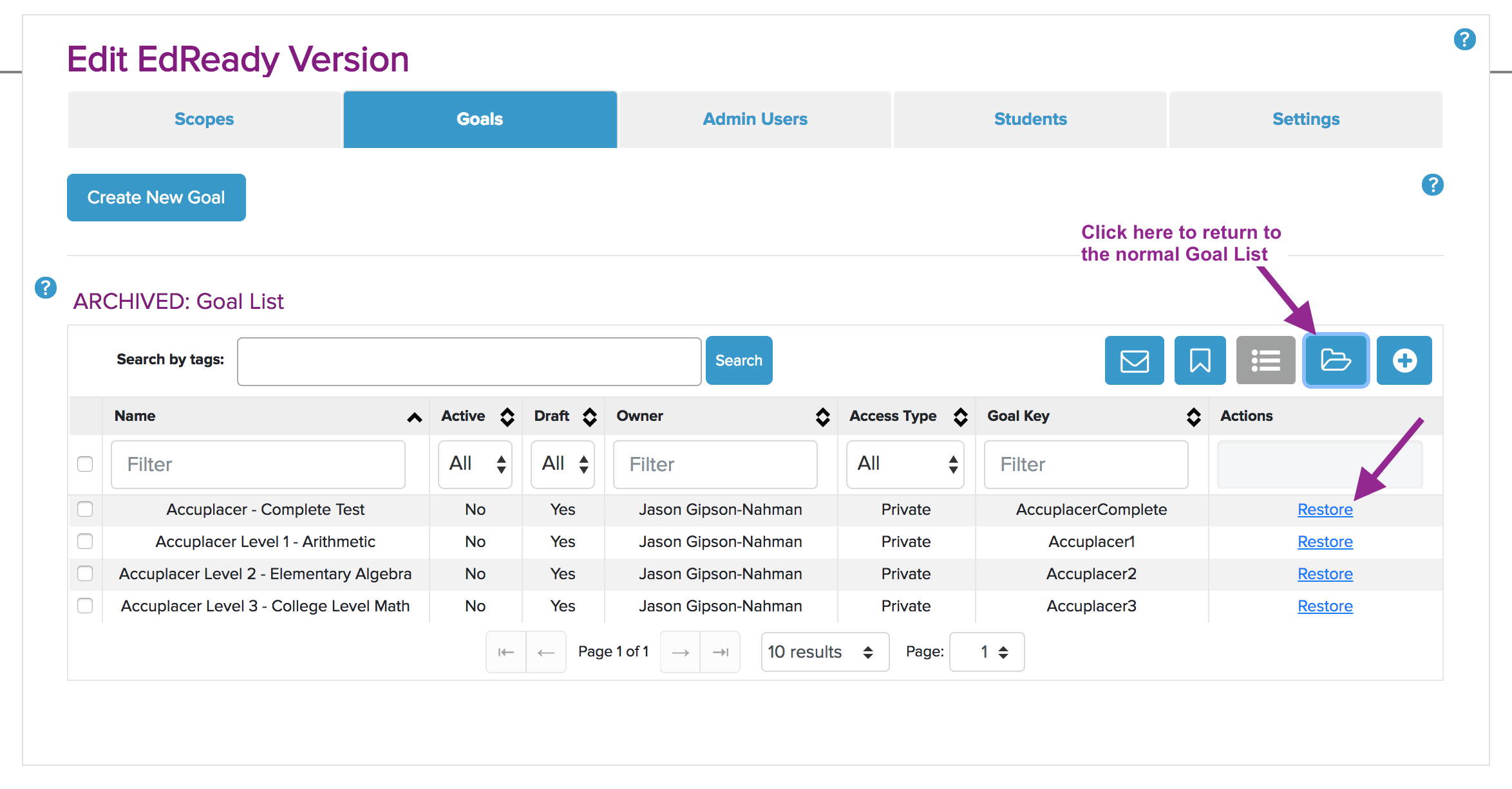 A status message will appear above the Archived Goal List table, alerting you that you have successfully restored a goal.
Please note that restoring a goal will not automatically reactivate it. You will need to edit the goal and manually reactivate it.