Each NROC member institution has a designated NROC Project Manager who works locally on your campus, or at your district or state department. This person is your primary contact point for information about The NROC Project at your institution.
To locate your group's NROC Project Manager, visit your Group page, and click on "Our NROC Links" in the group navigation menu on the left of the screen.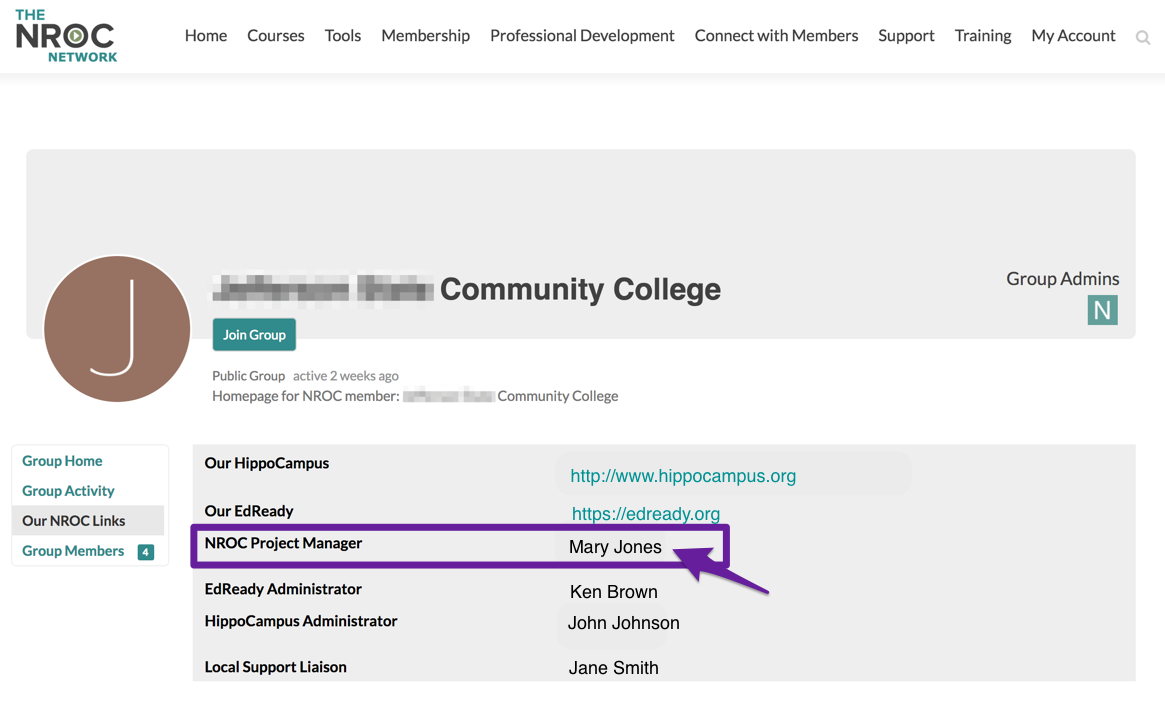 If you have any difficulty contacting your NROC Project Manager, you may submit a ticket and we will assist you.