The reading, writing, grammar, and punctuation skills are presented within the context of each unit's reading selection in several ways: through the Grammar, Punctuation, Usage lens in the Active Reader; through the Worked Examples; and through the Grammar in Context videos. The "Grammar, Punctuation, Usage" lens is accessed from the right column of the Active Reader. Accessing that lens highlights specific content in the reading. Clicking on a section of highlighted text populates the right column with a mini grammar lesson relevant to the unit's grammar lessons as it applies to the reading selection. The example here describes a comma splice.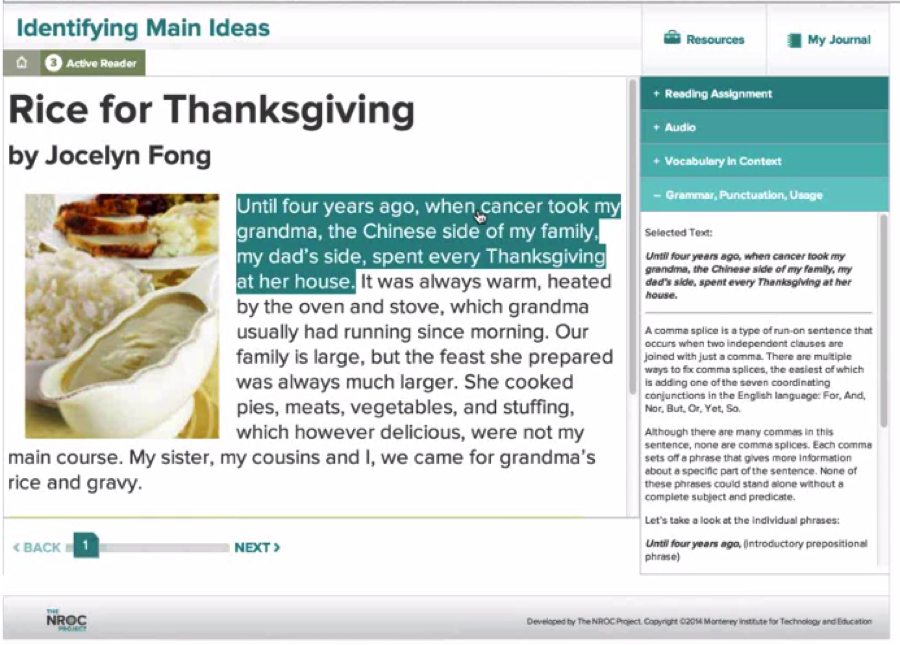 If students want more detail, a link at the end of the mini lesson takes them to the full lesson (from the Resources area) that addresses that grammar concept.
A student can also learn more about the grammar concepts in the unit by watching the Grammar in Context video and the Worked Example videos, both available in the Resources area for the unit.